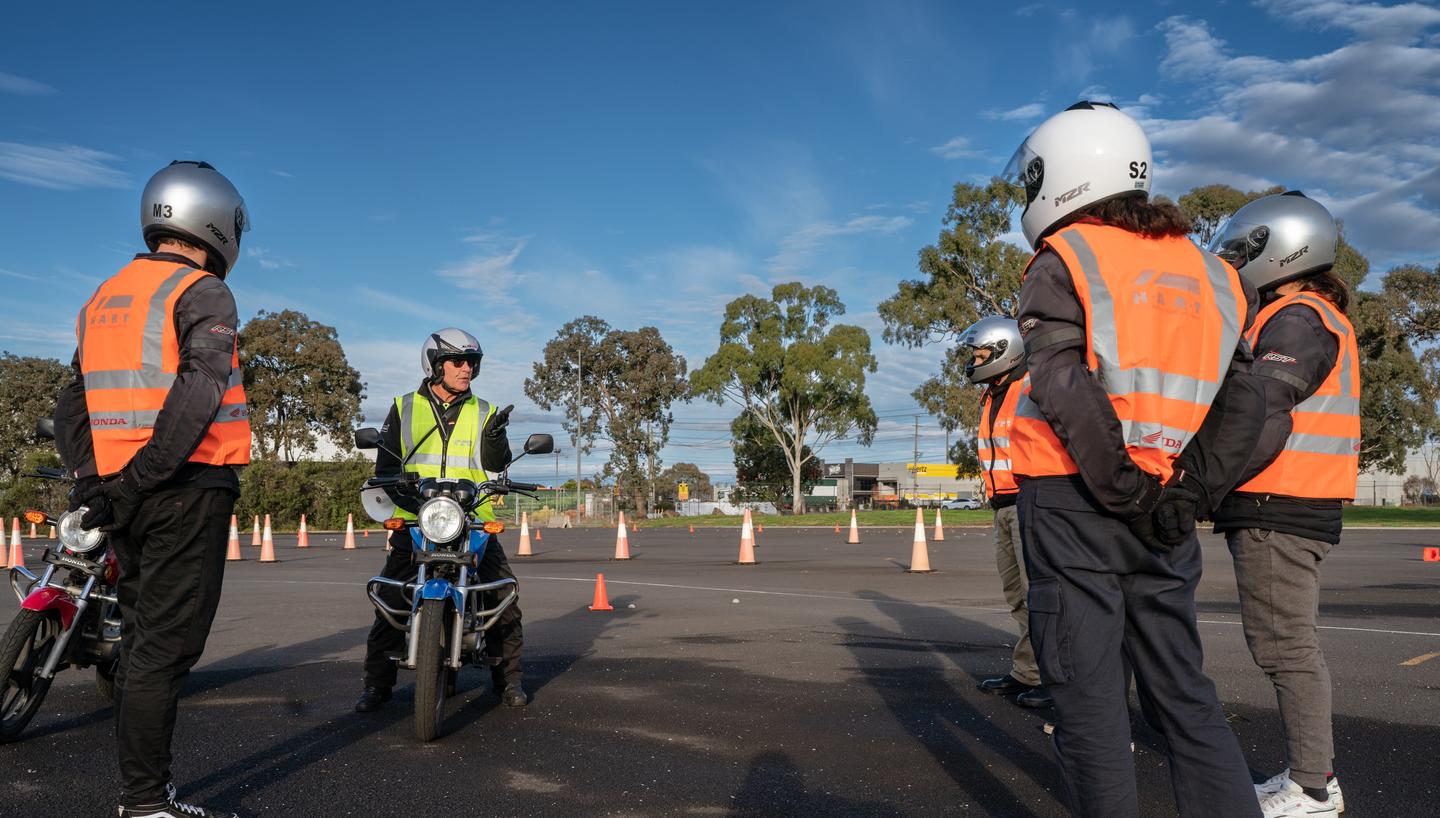 Licensing Steps
Fully accredited to provide motorcycle training and assessment services, HART ensures you learn and succeed with the best trainers in the industry
How to get your Victorian motorcycle licence
Step 1 Getting your Learner Permit
Step 2 Check Ride course - Licence assessment preparation
Step 3 Licence assessment
Victorian Frequently asked questions
Do I need a car licence before I get my motorcycle licence?
I have a motorcycle licence from overseas. Can I convert this?
I'm only riding off road, do I still need a permit or licence?
How to get your New South Wales motorcycle licence
Step 2 Pre-Learner course
Step 3 Pre-Provisional course
New South Wales Frequently asked questions
I've never ridden a motorcycle before? Is that ok?
What about inclement weather?
What if I'm running late?