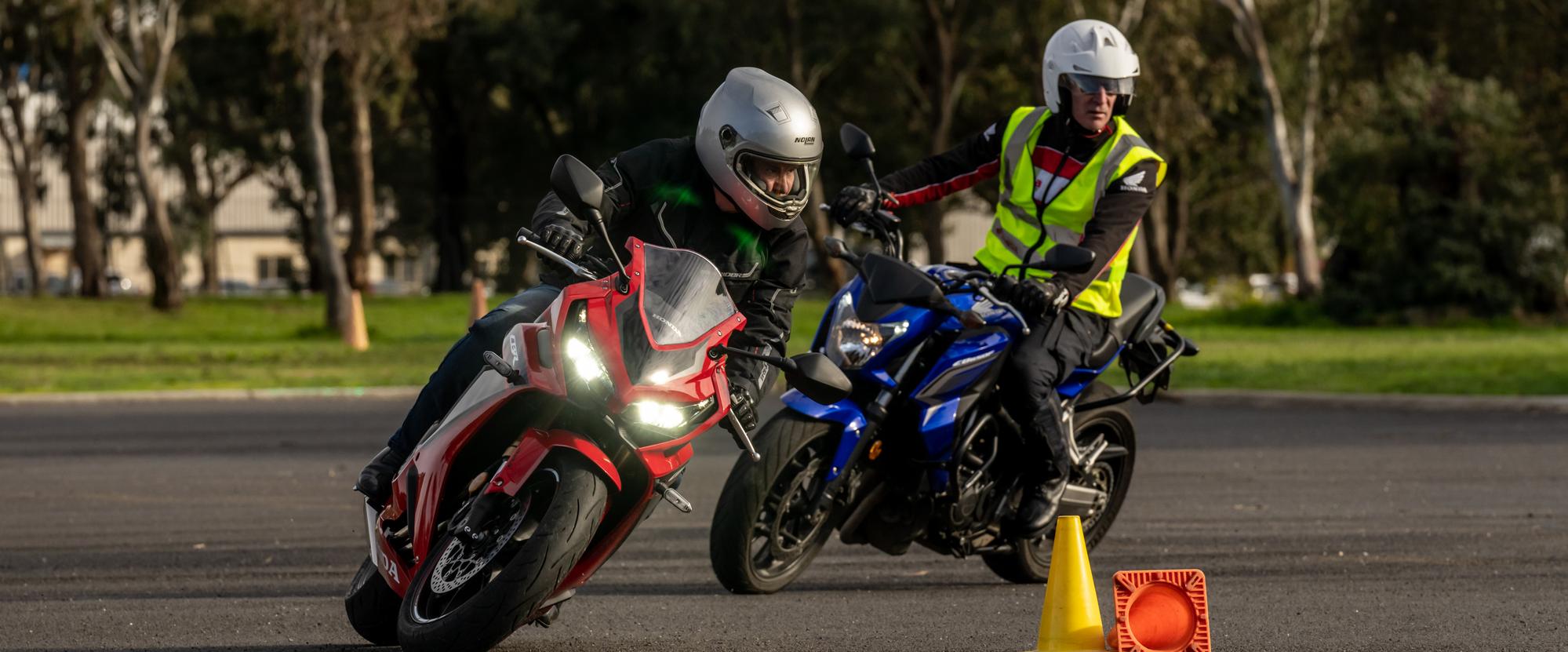 Roadtech 4 Advanced Handling Dynamics
Master posture, vision and throttle control, cornering, braking and slow speed manoeuvring.
About RoadTech 4 - Advanced Handling Dynamics
Cancelling or changing bookings
Counter-steering for accurate, fast changes of direction

Balance throttle control and braking
Frequently asked questions
What bikes are available to hire for this course?
Can I do this course while I'm still on my P plates?
What happens if it is raining on the day?