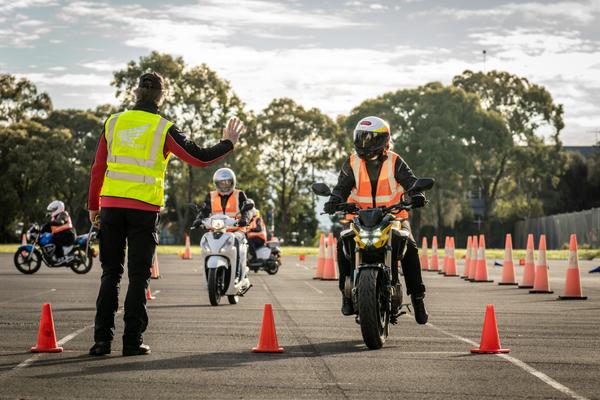 Do you have what it takes to become a HART instructor?
Come and talk to us!
Do you have a passion for cars or motorcycles and a strong desire to promote road safety?
Would you like to be involved in training the next generation of riders and drivers?
Located at the purpose-built training facility in St Ives, Honda Australia Roadcraft Training (HART) NSW delivers high quality tuition at one of the largest combined Driver/Rider training facilities in Australia.
HART has long been considered a pre-eminent provider of rider and driver training and licensing in New South Wales. Our highly qualified instructors deliver state-of-the-art teaching methods to thousands of riders and drivers each year.
Providing comprehensive training to all levels of road users from beginner through to advanced, HART offers a wide variety of courses for Safer Drivers, Off-Road riders, Stunt Drivers, Advanced Riders and so much more, and we have a passion for road safety and skilled road users.